Waiting on Wednesday is a weekly event hosted by Breaking the Spine spotlighting upcoming releases that we are eagerly anticipating! Today's selections will release on July 7, 2015.
EARTH BOUND
The #1 New York Times bestselling author of Air Bound returns to the mysterious coastal town of Sea Haven where six sisters of the heart are bound by the elements, and one is stalked by an inescapable past . . .
After escaping from a cult, Lexi found refuge with her sisters on the farm that more than sustained her body - it nurtured her soul as well. But she never forgot the terror she left behind or the always present fear that the cult would find her again, and claim her. Then her nightmare came true.
Lexi was discovered and threatened - only to be suddenly saved by a stranger. He is Gavriil Prakenskii, and he's awestruck by the woman he's rescued. She is destined for him. He can feel it in his soul. But how can Lexi find happiness with a man steeped in secrets and shadows, one intimately acquainted with violence, and whose very love could be the death of them?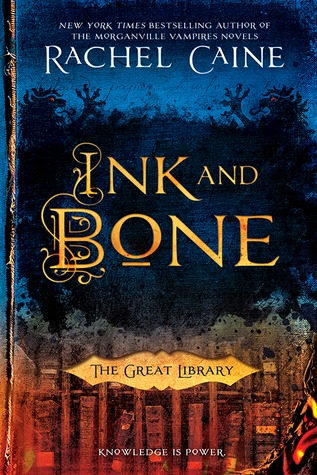 INK AND BONE
In an exhilarating new series, New York Times bestselling author Rachel Caine rewrites history, creating a dangerous world where the Great Library of Alexandria has survived the test of time . . .
Ruthless and supremely powerful, the Great Library is now a presence in every major city, governing the flow of knowledge to the masses. Alchemy allows the Library to deliver the content of the greatest works of history instantly - but the personal ownership of books is expressly forbidden.
Jess Brightwell believes in the value of the Library, but the majority of his knowledge comes from illegal books obtained by his family, who are involved in the thriving black market. Jess has been sent to be his family's spy, but his loyalties are tested in the final months of his training to enter the Library's service.
When he inadvertently commits heresy by creating a device that could change the world, Jess discovers that those who control the Great Library believe that knowledge is more valuable than any human life - and soon both heretics and books will burn . . .