Waiting on Wednesday is a weekly event hosted by Breaking the Spine spotlighting upcoming releases that we are eagerly anticipating! Today's selections will release on June 9, 2015.
THE STARS NEVER RISE
Sixteen-year-old Nina Kane should be worrying about her immortal soul, but she's too busy trying to actually survive. Her town's population has been decimated by soul-consuming demons, and souls are in short supply. Watching over her younger sister, Mellie, and scraping together food and money are all that matters. The two of them are a family. They gave up on their deadbeat mom a long time ago.
When Nina discovers that Mellie is keeping a secret that threatens their very existence, she'll do anything to protect her. Because in New Temperance, sins are prosecuted as crimes by the brutal Church and its army of black-robed exorcists. And Mellie's sin has put her in serious trouble.
To keep them both alive, Nina will need to trust Finn, a fugitive with deep green eyes who has already saved her life once and who might just be an exorcist. But what kind of exorcist wears a hoodie?
Wanted by the Church and hunted by dark forces, Nina knows she can't survive on her own. She needs Finn and his group of rogue friends just as much as they need her.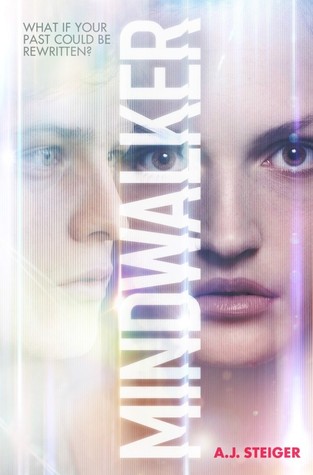 MINDWALKER
At seventeen, Lain Fisher has already aced the Institute's elite training program for Mindwalkers, therapists who use a direct neural link to erase a patient's traumatic memories. A prodigy and the daughter of a renowned scientist - whose unexplained death left her alone in the world - Lain is driven by the need to save others.
When Steven, a troubled classmate, asks her to wipe a horrific childhood experience from his mind, Lain's superiors warn her to stay away. Steven's scars are too deep, they say; the risk too great. Yet the more time Lain spends with him, the more she begins to question everything about her society. As she defies the warnings and explores Steven's memories, it becomes clear that he's connected to something much bigger . . . something the Institute doesn't want the world to discover.
Lain never expected to be a rule breaker. She certainly didn't plan on falling in love with a boy she's been forbidden to help. But then, she never expected to stumble into a conspiracy that could ignite a revolution.