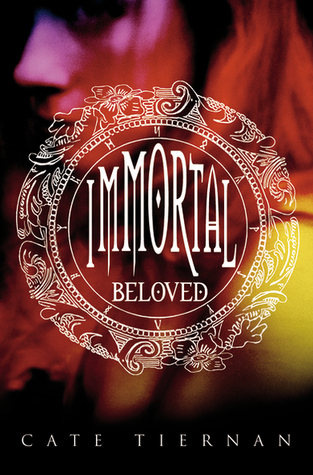 IMMORTAL BELOVED
by Cate Tiernan
released September 7, 2010
New name, new town, new life. Nastasya has done it too often to count. And there's no end in sight. Nothing ever really ends... when you're immortal. But this time is different: Nastasya knows that this new town must hold her salvation—or her death.
Nastasya was born into darkness, and has embraced it her whole life. Four hundred years ago, a tragedy robbed her of her birthright, and she's been living a lie ever since. Now, four centuries of exploring the depths and limits of dark power has left Nastasya feeling sickened unto death. If she continues down this road, she will end up as a very dark, twisted, evil thing—with unthinkable power. Or she can begin the long, painful road toward light, and reclaim the destiny that others tried to destroy.
They're rare. You may have never met one, never sat next to one on a plane, never eaten in the same restaurant at the same time. But the Immortals are there. Have always been there. Will always be there. Moving among humans, playing out their own cursed fate. Sometimes subtly, sometimes with huge, sweeping implications for mankind. But no one will ever know. Except you.
Nastasya may look like your average party girl teenager, but she's anything but ordinary. She's immortal.
After a night of partying takes an unexpected turn, Nastasya doesn't know where to turn. The one thing she does know, though, is that she can never see her so-called friends again. So Nastasya does the only thing she can think of - pack a bag and run from her posh downtown London apartment to the middle of nowhere - aka River's Edge, Massachusetts.
At River's Edge, Nastasya finds River, a woman she met 80-some years ago at the scene of a car accident in France, and her group of troubled immortals, the most of mysterious being Reyn, a "Viking god" whom she can't seem to place in her memory.
Living and working on the farm isn't exactly the get-away Nastasya was hoping for. But maybe it's just what she needs.
I enjoyed this book, but I didn't love it. I grew up reading (and re-reading) Tiernan's Sweep series, and this book didn't quite feel up to par with her past writing. Nastasya didn't seem to grow much as a character, and she speech was far too "teenager-y" for someone who's supposed to be 459 years old. The story also seemed to move very slowly. While it read very quickly, it felt sluggish. it was, however, an interesting premise. River's Edge is essentially detox for immortals. They come to the farm to get away from all of the distractions of the real world and learn (or re-learn) to ground themselves in the here and now, so they are able to enjoy their immortal lives instead of simply surviving until the next big event occurs. I got the feeling, though, that Nastasya was there simply because she had no where else to go, and stayed because of the things she discovered about herself. It would have been nice to have Nastasya realize that she needed River's Edge without having her be a special case. However, I think that the plotlines that were wrapped up in the ending of Immortal Beloved will allow Nastasya to grow more in book two. I would also like to see what happens with Innocencio and his crew.