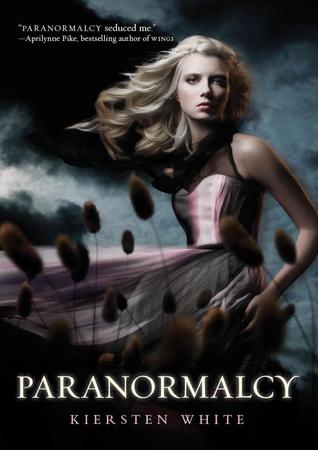 Head on over to Kiersten White's blog to enter the
At Home with Paranormalcy Contest
! The deadline has been
extended
to Saturday, September 18th. All you have to do is take a picture of White's book - Paranormalcy - in your house!
A personalized, signed copy of Paranormalcy
A Paranormalcy custom-made bookmark
An engraved, hot pink iPod shuffle with an iTunes giftcard, topped off with White's secret playlist of songs listened to while she read the book
Paranormalcy on my bookshelf! [Top left]
And now for my actual entry photo ---
Paranormalcy hanging out with my kitty! (Actually, he's my boyfriend's kitty, but Gilbert defected to me once he realized that I will actually pet him. So he's my kitty. Hehe.)
Let the best man - fan? - win!